Unlike fat girls, fat dude are just plain lovable.
Large, Nearly Nude Los Angeles Dodgers Fan Becomes Instant Twitter Sensation
Wednesday, September 3, 2014 9:30 pm
A Dodgers fan has quickly and quite unintentionally become a viral sensation for doing, well, nothing.
During Wednesday's game between Los Angeles and Washington, this man was caught on the TV broadcast hanging out in the bleachers: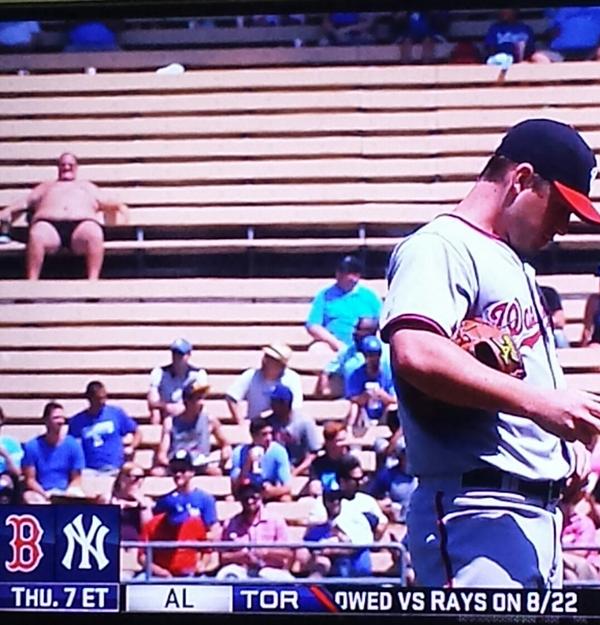 As you can see, this guy is doing nothing other than enjoying a sunny Southern California day at the ballpark. However because of his considerable heft and lack of clothing, he became the subject of lots of humorous tweets: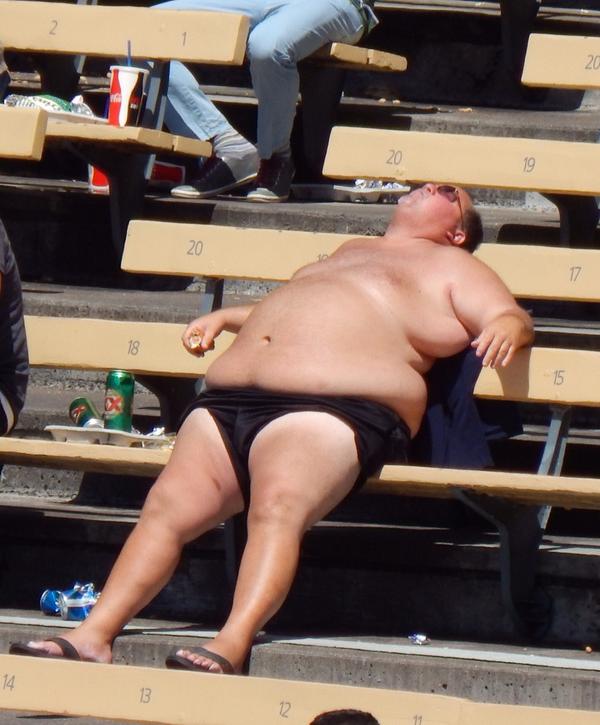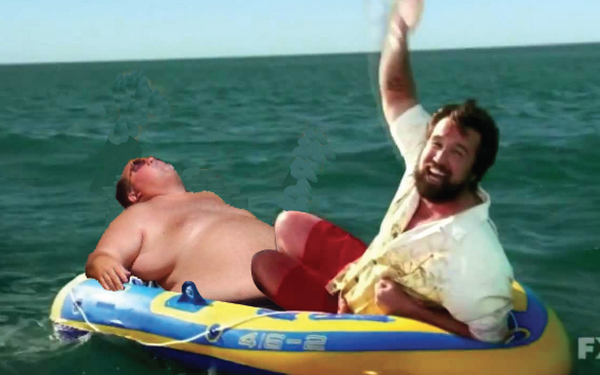 And for the fans of It's Always Sunny In Philadelphia:
Kudos to this fan for letting it all hang out. Baseball games can be long and drawn out -- this one lasted 5 hours and 34 minutes before the Nationals won in 14 innings -- so it's important to get comfortable. And something tells us no one at Dodger Stadium was more comfortable than this man.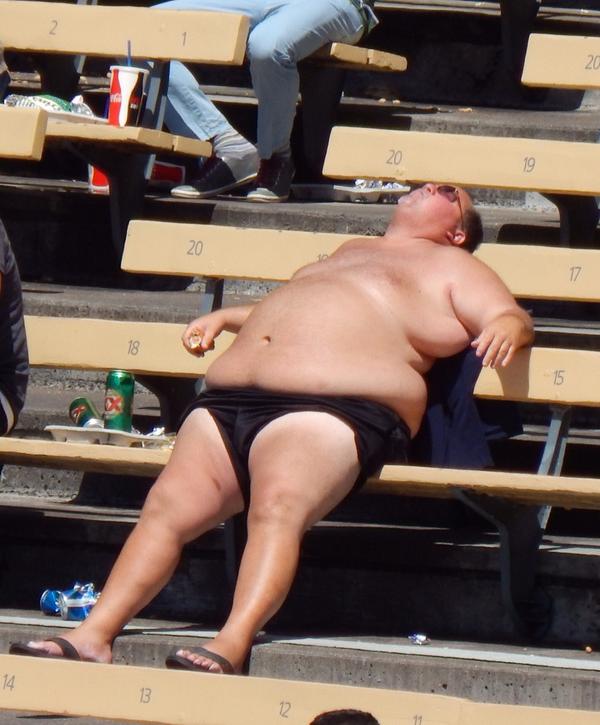 The story has gone international as a
news outlet in Belgium
wrote an account. According to the Google Translation of the article from Dutch, the fan is referred to as "the rather corpulent protagonist."